Testimonials
What our clients think about us
"Our Company have known Mr. Hussam since 2013.
I had the pleasure of working with him both when he was working in Dubai, UAE as Head of the Ecuadorian Commercial Office. He made important contacts with government and commercial actors at the highest level.
He gave us the opportunity to work with one of the strongest economic groups in the region. Subsequently, in 2015 he helped us formulating an extraordinary Business Plan for the Canadian market.
From the very beginning Hussam understood our business, the goals and objectives of our company and knows perfectly well the profile of the brand representation and high end clients we were looking for.
Hussam is a highly qualified individual. He has now taken skills to another level through his new company Export Arts, an entity that helps especially SMEs to grow globally. His reach in different markets and environments make him an outstanding professional with expertise in multilateral trade and is a highly skilled negotiator as well. We are confident that his clients will not be disappointed with his services.
Thank you Hussam and all the best!!"
María Belén Vargas
International Sales Manager
Adriana Hoyos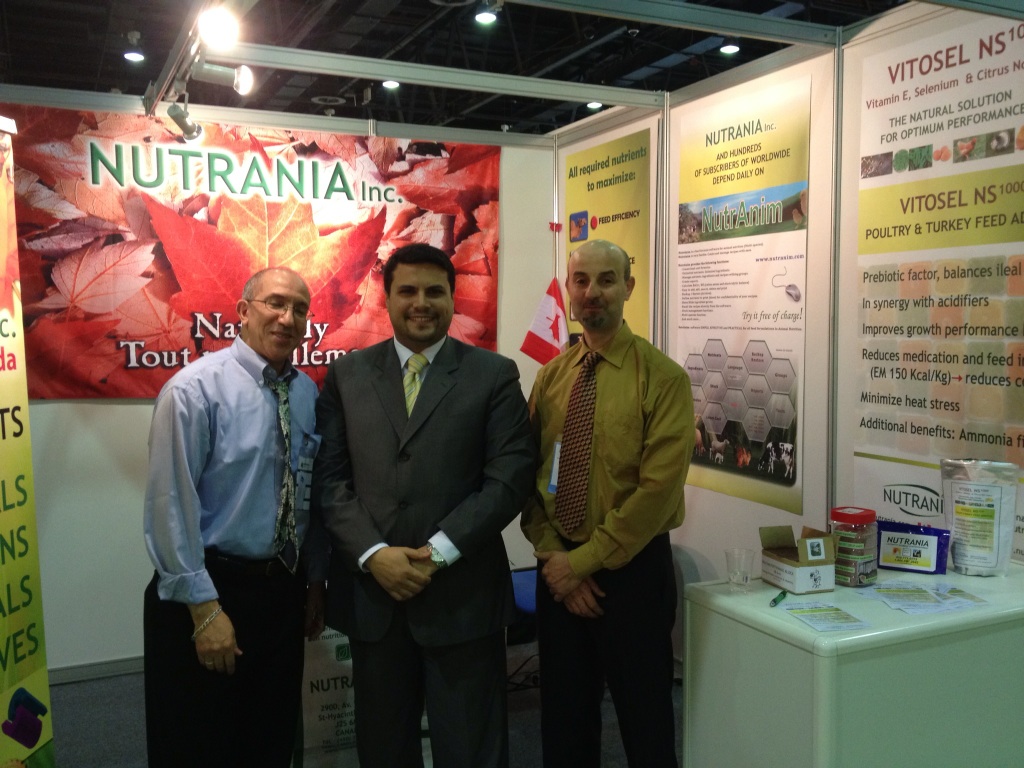 "What I appreciated the most in Export Arts is their proactive approach, a dynamic team doing their best to reach our satisfaction, our participation at AgraME 2012 was our first participation in the whole region of Middle East, it was very good experience and we will do it again next year.
In Export Arts you find different nationalities employees, their presence in Dubai also helps to facilitate some requested tasks".
Mr. Slimane Benrostom,
M.Sc.,FITT Skills Diploma.
International Business Development Consultant
NUTRANIA
Montreal-Canada
"Our company met Mr. Hassan in AGRAme, Dubai in April, 2012. We are impressed by his broad connection to local Medias, which gave us the opportunity to get more exposure to the targeted audience. Thanks very much Mr. Hassan for your kind support here!"
Ms Li Lei, MBA, PMP
Regional Marketing Manager
International Markets
Acadian Agritech
Press Releases